Mobile Optimization in Today's Digital Landscape: The Mobilegeddon Legacy
Mariia Rozumna
April 20, 2023
11 Minutes
In April 2015, Google launched the Mobilegeddon algorithm update, which had a significant impact on how websites were ranked on mobile devices. From the first hours after its release, Mobilegeddon made it clear that mobile optimization was no longer just an option for businesses and website owners. Instead, it became a necessity for anyone who wanted to succeed in the online space.
Now, eight years later, mobile optimization remains an essential element of website design and SEO. In this blog post, we'll explore the ongoing significance of mobile optimization in today's digital age and offer tips on how to make your website mobile-friendly.
Why is Mobile Optimization Essential?
Mobile device usage has seen a significant increase in recent years. According to Statista, the number of smartphone users in Canada is projected to reach 29.2 million by 2025 – up from 25.8 million in 2021.  A study by the Pew Research Center found that Canadians are among the global leaders in internet usage and smartphone ownership. Additionally, Canadians consume significantly more data today than they did four years ago, indicating an increased reliance on mobile devices for internet access.
The impact of mobile website design on user experience and SEO cannot be overstated. A mobile-friendly website design provides a seamless user experience, enabling users to navigate the website with ease and find the information they need quickly. This enhances user engagement and satisfaction, which, in turn, positively impacts search engine rankings.
Moreover, Google has made it clear that mobile-friendly websites are a critical component of online success. A mobile-optimized website is more likely to rank higher in search engine results pages (SERPs) than a non-mobile-optimized site, making it more visible to potential customers.
Importance of Mobile-Friendly Websites for Online Success
Having a mobile website version is critical for any business's online success in today's digital landscape. A website that is not optimized for mobile devices will result in a poor user experience. This can lead to lower engagement rates, higher bounce rates, and ultimately, a negative impact on your website's search engine rankings. 
Moreover, with the majority of internet users accessing websites from their mobile devices, it's more important than ever to ensure your website is optimized for these devices.
Photo by The Jopwell Collection on Unsplash
A mobile-friendly website is not just about making sure your website fits on a mobile screen. It involves a whole range of factors that impact user experience, such as load times, font size, button size, and more. A mobile website version should be easy to navigate, quick to load, and visually appealing on any device. 
With the increased competition in online markets, mobile-friendly sites can make all the difference in gaining and retaining customers. They not only improve user experience but also show that your business is up-to-date with modern technologies and customer needs, which can help establish trust with your target audience.
Additionally, a mobile-friendly website can also impact your website's search engine rankings. Google's search algorithms prioritize websites that are optimized for mobile devices, which means having a responsive website can lead to higher search engine rankings and more organic traffic. By ensuring your website is mobile-friendly, you can improve user experience, increase engagement rates, and ultimately, drive more conversions and revenue for your business.
Mobile Optimization Best Practices
To optimize a website for mobile devices, businesses should follow best practices for responsive design, website speed, and user experience. These include:
Creating responsive design
Responsive design is crucial for mobile optimization, as it allows websites to adapt to different screen sizes and devices. A responsive website design can provide a seamless experience across all devices, from desktops to smartphones and tablets.
Improving accessibility  
By adopting mobile optimization strategies, you make it easier for users with disabilities to view and navigate your website on their mobile devices. This can help users with visual impairments or motor disabilities access your website more easily.
Having mobile-friendly website speed
Website speed is a crucial factor in mobile optimization, as users expect websites to load quickly on mobile devices. A slow-loading website can lead to high bounce rates and a poor user experience. To optimize website speed, businesses should consider compressing images, reducing the number of HTTP requests, and using a content delivery network (CDN).
Considering mobile-first indexing
Google's mobile-first indexing means that Google uses the mobile version of a website for indexing and ranking in search results. This means that businesses need to prioritize mobile optimization to rank well in search results.
Using mobile-friendly UI design
Choosing the right font and button size is essential for mobile optimization, as small fonts and buttons can be difficult to read and interact with on mobile devices. Businesses should use larger fonts and buttons to make it easier for users to navigate and interact with the website.
Avoiding pop-ups and active banners
Pop-ups and active banners can be frustrating on mobile devices, leading to a poor user experience. Businesses should avoid using pop-ups and active banners on mobile devices to improve user experience.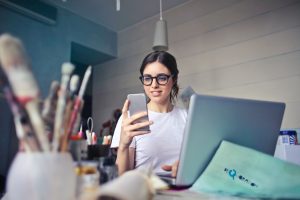 Photo by bruce mars on Unsplash
One trend set to continue in the future is the increased reliance on mobile devices. With more people using smartphones and tablets to access the internet, mobile optimization will remain a critical component of website design and SEO. As a result, businesses need to adapt their mobile optimization strategies to keep up with these changes in user behaviour.
Importance of Adapting to Changing Web Technology and User Behaviour
Since 2015, when the Mobilegeddon algorithm went live, there has been a significant shift in how users behave on mobile devices. With the increased adoption of smartphones, users now rely on their mobile devices for a wide range of activities, including browsing the internet, checking email, and making purchases. One of the most significant changes in user behaviour on mobile devices is the increasing importance of mobile speed. 
Users expect websites to load quickly on their mobile devices, and if a site is too slow, they are likely to abandon it and move on to a competitor. This has led to a greater focus on optimizing website speed for mobile devices, including reducing page size, using caching and compression techniques, and minimizing the use of resource-heavy elements like large images and videos.
Additionally, advancements in technology, such as 5G, will make mobile internet faster and more accessible, further emphasizing the importance of mobile optimization.
Future Trends in Mobile Optimization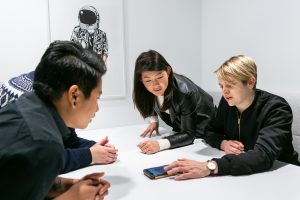 Looking ahead, there are several emerging trends that are shaping the future of mobile optimization. One of the biggest trends is the increasing use of voice search. As more and more people use devices like Siri, Amazon's Alexa, and Google Assistant, this has led to a greater focus on optimizing websites for voice search. This includes using natural language, providing clear and concise answers to common questions, and using schema markup to help search engines understand the content of the site.
Another trend is the rise of progressive web apps, which offer an app-like experience through a website. These apps are fast, responsive, and work offline, making them ideal for mobile users. 
Finally, the use of artificial intelligence and machine learning is also set to have a big impact on mobile optimization, as these technologies can help websites deliver personalized content and improve the user experience.
How to be sure that your website performs at its best with mobile traffic? 
If you want to ensure that your website's mobile version is optimized for performance and user experience, it may be beneficial to get a free audit from our mobile optimization specialists. 
An audit can provide valuable insights into the current state of your website's mobile version, including any technical issues, user experience problems, or SEO-related concerns. By identifying these issues, you can take steps to address them and improve your website's mobile performance.
Request a free website audit with Kika today!