Got Mail: Boost Open and Response Rates for Email Marketing
Jeff Hopkin
July 24, 2023
18 Minutes
Do you open your email first thing in the morning?
For many of us, our email inboxes are an integral part of our lives. We use them to send and receive important messages for work, share images and files with people we know, and track promotional emails from brands we've signed up to.
On the marketing side, email campaigns are a valuable channel of communication with customers. From post-sales customer service to informational newsletters, email lets companies engage with their audience and improve their brand reputation. But none of that will work if people don't open your emails in the first place.
So – how to boost your open and response rates for email marketing?
What's Email Marketing Like These Days?
There's a lot more focus on marketing strategies such as social media or pay-per-click (PPC) advertising. But good old-fashioned email marketing is still around, and many brands continue to use emails as a way to reach and engage with their customers.
Email marketing in 2023 by the numbers
There are around 4.26 billion email users worldwide – around half the world's population. One account receives around 121 emails per day, with people generally having at least 1.86 (so about 2) accounts each.
The average email open rate is around 21.33% across all industries (excluding Apple MPP proxy opens – more on that later). This means if your company has an open rate of 21.33% or higher, you're at least meeting the industry standard for customers opening your messages.
For marketers, the average delivery rate is around 80% and click-through rate (CTR) is around 10.29%.
Here are some average metrics to measure your email marketing performance:
Newsletter:

20.58% open rate, 2.51% CTR, 0.11% unsubscribe rate
Autoresponse:

29.95% open rate, 3.77% CTR, 0.21% unsubscribe rate
Triggered:

35.64% open rate, 5.31% CTR, 0.30% unsubscribe rate
Does email marketing still work?
Yes, it does! Over half of consumers prefer receiving emails from brands, either since they contain offers or they're relevant to the customer's interests. They also report purchasing a product or service after receiving a promotional email around 60% of the time – compared to 12.5% for social media.
Email marketing remains one of the more cost-effective methods for marketing to customers. It's just about balancing valuable information with brand promotions.
How to Improve Email Deliverability
Globally, around 6% of sales and marketing emails get blocked as spam. A further 10% go undelivered for generally avoidable reasons. If you want to improve your chances of landing in the right inboxes, here's how to improve deliverability.
Verify your email addresses
This means two things – first of all, have your email client verify your email address so you are recognizable as a professional corporate entity. Go through any verification process and set up your account so it tells recipients who you are and why they can trust your emails. This means doing things like:
Using a profile image aligned with your brand

Creating an official email address (with or without a custom domain)

Including a designated signature with the appropriate information
You should also verify your recipient email addresses. Incorrect addresses account for a notable percentage of undeliverable emails – which contribute to your bounce rate and negatively impact the sender's reputation. Verify emails at the point of sign-up (even if it's just prompting users to check the info they've listed is correct) to improve deliverability.
Test before sending
It's useful to have dummy or provisional email addresses so you can test your emails before sending them out to your subscribers or list. You can see whether:
The email gets delivered to the inbox

The formatting appears properly

The links are all functional

The images resize correctly
This will let you adjust your content before executing the campaign.
Strengthen subject lines
This is one of the most important elements of your email. A subject line that is sensationalized, boring, or just "too good to be true" will either trigger a spam filter or simply turn people off from opening it. The subject line is one of the first elements people see when they open their inboxes, so it's imperative that you strengthen this aspect of your campaigns.
Don't include trigger words such as "click here," "congratulations," "act now," and "free." Instead, you can tease the contents of the email or tell a little joke/pun to catch people's attention. Make sure the subject line supports the email content and doesn't mislead the recipients.
FYI – personalized subject lines can increase opening rates by up to 25%.
Optimize for mobile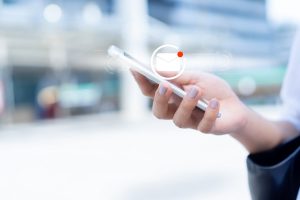 81% of email users check their emails on their smartphones. 40% of email users also say that their phones are their primary device for accessing emails – something especially true for users aged 19–34. On the flip side, over 40% of emails are opened on a mobile device.
There are few things more annoying than checking an unread item in your inbox, only to find that the embedded image is way too large – or the text is barely legible. Other times, the text is so large it messes up the layout. Too many brands do not optimize their emails for mobile devices, and that has an impact on clicks, engagement, and conversions.
Don't trip up on spam words
It's a marketer's worst nightmare – spending hours designing and creating the perfect email campaign… Only for your emails to get caught in a spam filter. Some words used in the content (or even the subject line!) can trigger spam filters built into email clients, sending your emails into the void.
Here's a very brief list of examples of these words or phrases:
Free

Save up to

Lowest price

Incredible deal

This isn't' spam

Join millions

You have been selected
Of course, words aren't the only criteria for flagging an email as spam. Brands send emails with these words all the time, and they land in their target inboxes just fine. Some other factors to consider include:
No unsubscribe button or link

Greetings such as "Hello my friend" or "Good day, dear"

Too-frequent use of all caps and excessive punctuation

Strangely-formatted fonts

Outbound links to fraudulent or suspicious websites

Mass-sent messages to purchased email lists
Keep branding consistent
If you're sending professional industry insights in one message then shady investment advice the next, it's going to confuse people. They likely subscribed to your email list, newsletter, or promotional announcements for a reason, and if they're getting content that's outside their interests, you'll lose them.
The appearance of your emails should also be aligned with your company's branding. Use the appropriate logos, colour palettes, and words or phrases to reinforce your brand and make it more recognizable.
Strategies for Email Marketing
Email marketing is still a valuable strategy for brands to reach their customers. With that in mind, here are strategies to improve your campaigns and increase audience engagement.
More focus on privacy
Consumers are increasingly paying attention to their data privacy and security. They're more aware now of how corporations might be using their information, and they're looking for ways to guard against having that information exploited. 
Improving data privacy can be as simple as including a link to unsubscribe, but brands can take it a step further. Link customers to account pages where they can modify the information they share or the types of content they receive.
You can even add a short questionnaire in your sign-up form that lets customers specify both content preferences and email frequency. It will allow you to improve audience segmentation and keep your mailing list clean.
Experiment with interactivity
Static emails are yesterday's news – interactive emails are the next big thing. Inserting elements that users can manipulate or modify (without leaving their inbox) can increase email performance and audience engagement. It mirrors website gamification, and gives your recipients a sense of fun and enjoyment.
Some little interactive elements to try out include:
Image carousels

Click-enabled GIFs

Mini-videos

Sliders and similar gimmicks

Mini-games
Personalize the content
Consumers want to feel valued. They want to be seen. No one enjoys feeling like they're just another statistic in a corporation's metrics. Even just little touches to personalize emails can go a long way to retaining customers and enticing new ones.
This goes beyond adding a name, though. Use the data you've collected from users to include products or services they showed interest in, pages they've accessed, or content focused on their interests.
Additionally, it'll take more effort and decrease sign-ups, but brands can opt to ask potential subscribers to check off what type of content they want to receive. This will boost audience engagement and keep them subscribed to you longer.
Brands should also pay attention to their first-time or new users. Personalizing triggered emails (such as thank-yous and welcome messages) will prompt them to respond, which will improve your email trust score.

Tell a story that resonates
Does your email sound too sales-y and cheesy, or is it monotonous and uninteresting? If consumers are unable to connect with the content you send them, they'll bounce. Telling a good story helps you build a relationship with your audience and also humanize your brand.
Customers are more likely to purchase or stay loyal to a brand they feel a connection with. So use your promotional emails to tell your company's story, feature the people behind the scenes, and showcase your brand's personality. You can even share stories of customers who have used your products or services, and other content related to your company.
Leverage user-generated content
If you want to appreciate your customers and provide social proof at the same time, leverage user-generated content (UGC). Feature customer reviews, whether from social media posts, reputation management platforms, or even blogs and vlogs. It will show that you really see your customers and you're in touch with your audience, while also demonstrating that you're a brand that delivers value and quality.
(It'll also show that your products or services reach real people, and not just people paid to say they like your stuff.)
Clean your email list
If you've got 1000 people subscribed to your newsletter or promotional emails, but 200 of them haven't opened your messages in months – it's time to bump them off. Every unopened email decreases your email "score" and increases your chances of being flagged. Your opening rate and response rate also decrease accordingly.
You can automate a final prompt asking why these people don't engage with your emails in order to receive feedback and develop actionable insights. Remember to include an unsubscribe link, or even a link to options where they can modify their email preferences.
It may feel tempting to hold onto a large email list to reach as many people as possible, but that's doing more harm than good for your brand.
Opening Rates: The End of a Marketing Era?
Email marketing, much like other channels, uses metrics and data to gauge performance and effectiveness. Many marketers point to opening rates or click-through rates as indicators that people are receiving and reading their emails. But beginning 2023, that could all change.
Apple's Mail Privacy Protection
Tech giant Apple has released new privacy protections with the launch of iOS 15 and macOS Monterey. These policies are intended to help users control and manage access to their personal data, as part of the company's commitment to privacy and security.
Some new features of Mail Privacy Protection include a service that stops senders from using invisible pixels. Also called "tracker pixels," they are 1px by 1px images automatically downloaded whenever you open an email, which allow senders to measure open/click rates, traffic sources, conversions, and other data points.
Apple's MPP prevents this data collection, stopping senders from knowing when someone opens an email. It also disguises the user's IP address so companies cannot link it to online activity or locations.
What this means for marketers
Apple is setting a precedent in the market by shifting power to users. MPP removes the ability of marketers and brands to track data such as:
When and where users open emails

What devices are used to open emails

Related activity on the device

Audience segmentation
58% of those who open their emails do so on an Apple device. That's a large percentage of data that could disappear. Marketers now need to look for alternative KPIs for Apple users or assume a large margin of error. But if other companies such as Google decide to follow, brands will need to adapt – and quickly.
Don't Get Stuck in the Inbox
Email campaigns are still one of the best methods for reaching current customers and connecting with your audience. The biggest hurdle is getting people to open and respond to your messages, but you can take steps to improve that engagement. Use these tips so that your audience looks forward to receiving your emails in their inbox – instead of banishing your messages to the shadow realm of the trash.
Interested in more expert insights and tips in the marketing industry? Subscribe to the Kika Insider newsletter to receive info direct to your inbox – all verified and optimized, we promise.