The Future of Digital Marketing: Web3, Gen Alpha, and Brands for a Cause
Aya Yap
July 19, 2023
15 Minutes
Marketing is one industry where you can't focus only on the present.
If you're strategizing purely based on what the landscape is like now, you're already falling behind. Trends and shifts can change in the blink of an eye. New platforms and policies can emerge out of the blue. And it's hard to predict what will go viral next, whether that's killer whales "orcanizing" or Barbenheimer.
As marketers implement strategies and campaigns now, they should also be planning how to adapt to what's coming next. The internet is changing, and the future of digital marketing is becoming clear – it's the time of Web3, Gen Alpha, and brands for a cause.
How the Digital Marketing Landscape is Transforming
The digital marketing industry is an ever-evolving landscape, adapting to the consumers who drive it. And that landscape is changing radically as we get further into the decade. Consumer behaviours are different, especially in a post-pandemic world – there's been a sharp increase in eCommerce and the advent of social shopping. As online shopping becomes more convenient and accessible, marketers need to pivot their advertising strategies to meet consumers where they are.
Then there's the emergence of artificial intelligence (AI) and machine learning (ML). Developers and start-ups are racing to create and refine programs that generate sophisticated and creative content. This has led marketers to leverage software such as ChatGPT and Midjourney to support content creation, while advertising platforms such as Google are launching AI-based campaign tools.
One sector of digital marketing, social media, is experiencing significant transformation. New platforms are gaining popularity – accelerated by the slow demise of Twitter and ethical concerns over Meta – such as Mastodon, Bluesky, and BeReal. The rise of VTubers and the increased popularity of video game streamers have also led to an influx of users on sites such as Twitch and YouTube. Marketers looking to diversify portfolios and target niche audiences will want to look into these more unconventional platforms.
Web3: The (R)Evolution of the Internet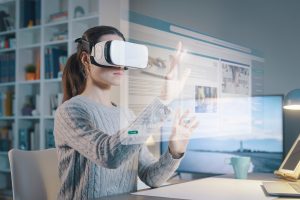 Web 1.0 was the internet's first steps, when the concept of a global network was in its infancy. It acted as a digital encyclopaedia where people could click a hyperlink connected to a single web page – no visuals, forms, or interactions.
Then the world wide web evolved into Web 2.0, becoming more accessible to the general population. The internet became a "social" space, with the advent of social media, blogging, and even podcasting.
But as social media platforms and search engines evolved, a problem emerged: so much of online data was concentrated in centralized servers belonging to a small percentage of corporations. With more and more people calling for decentralization and data protection, this problem needed a solution.
Enter Web3.
What is Web3, actually?
Advocates call it the "future of the internet." Web3 is an umbrella term for a transformed form of the internet, built on open protocols and direct ownership of digital identity and assets. The idea is that corporations are currently exploiting our connections and data to serve themselves. Meanwhile, Web3 envisions an internet that favors its users – think of it as a cyberspace democracy.
Some familiar elements of Web3 are Metaverse, crypto and the blockchain, and NFTs.
Other core beliefs of Web3 include:
Direct ownership of identity and content

Digital freedom from banks and corporations

Open-source and/or transparent applications

Data available on the blockchain
Data access VS data privacy
One goal of Web3 is "decentralization" – of everything from finance to data. The system proposes both increased data privacy and data transparency. For example, transactions on the blockchain are recorded on a public ledger, viewable by anyone and easily traceable to the source.
On the flip side, Web3 looks to give consumers more control over the data they share with social media platforms, search engines, and other websites. Third-party cookies could be limited or removed. Marketers may have access to less data or may need to get creative about how they collect data without breaching privacy. This means a deviation from "traditional" strategies that rely on heavy amounts of consumer information.
How Web3 Would Change Marketing
This new era of the internet will transform digital marketing strategies. Some brands, for example, are now holding events in the Metaverse (such as the Nike x RTFKT digital sneakers). But marketing on Web3 goes beyond advertising NFTs and hosting Metaverse events.
The decentralization of the internet would lead to a heightened need for building brand communities. Currently, these communities come in the form of Decentralized Autonomous Organizations (DAOs) that congregate in Discord or Telegram channels for a collective purpose. These communities are more niche and diverse, which would change the way brands segment and target their audiences.
Generation Alpha: The Kids of Mobile Reality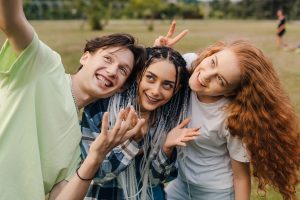 Millennials are now parents and Zoomers are entering the workforce. There is a new generation for advertisers and brands to turn their attention to – Generation Alpha.
Gen Z is considered the first true "digital generation," a demographic who grew up entirely in the age of the accessible internet. Like their predecessors, Gen Alpha (2010-2024) are digital natives, and have interacted with technology and the web since childhood.
Also like their predecessors, marketers must understand Gen Alpha as these kids of mobile reality gain purchasing influence and power.
The forces that shape Gen Alpha
This age demographic is significantly influenced by internet trends – largely on TikTok and Instagram – but they seek reinforcement from their peers, not brands. Growing up as children of millennials (and late GenXers), they're also largely influenced by their socially-conscious parents.
Gen Alpha are the kids of mobile reality – they've grown up on mobile devices, and are going to be the most technologically-advanced generation to date. They're highly digitally literate and skilled at adapting to new developments such as AI and even robotics.
It's also important to know they may be the most globally-informed generation, given their access to the internet and how much the web has expanded. 
Moreover, Gen Alpha use social media and the internet much differently from Zoomers and millennials. Besides connecting primarily on TikTok and Instagram, they're also socializing on Minecraft and Roblox.
Gen Alpha by the numbers
These digital natives are set up to become the largest generation in history. Research estimates that there will be over 2 billion of Gen Alpha by 2025, and could possibly be the most diverse generation as well. And they're heavily online – over 10 million children in the US own a smartphone.
Of all social media platforms, YouTube has the highest adoption rate among kids under the age of 12 – almost 57%. Only 5.1% of them currently use TikTok, but that will almost definitely change as they grow up.
Speaking of TikTok, the platform is joining the wave of social shopping or social eCommerce, which also includes Instagram and Facebook. With social media linked so inextricably with Gen Alpha – and with 49% of young adults using social media for purchasing decisions – this is going to shape the way brands market to this demographic.
The generation of diversity, social causes, and digital natives
Gen Alpha are incredibly socially conscious, as they're growing up in a world seeing challenges to the status quo. Society is becoming increasingly diverse in gender identity, sexuality, and personal beliefs, while many people are pushing governments and institutions to adopt more progressive policies.
Because of this, Gen Alpha puts a premium on eco-responsibility, sustainability, authenticity, and inclusivity. And they look for these characteristics in the brands they shop with. If they find that a business does not align with their values and causes, they're very ready to drop the brand – and even blast them on social media.
Regarding their digital presence, Gen Alpha are uniquely drawn to different platform or channel preferences. They're frequently into podcasts, short-form videos, vlogs, and gamification – a whopping 54% of boys aged 3 to 12 are on Minecraft.
Cause Marketing: If You Stand For Nothing, What Will You Fall For?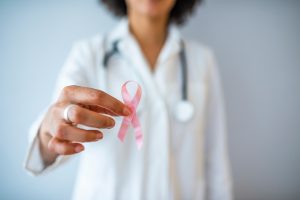 Of course, Gen Alpha isn't the only socially-conscious demographic. Millennials and Zoomers are becoming increasingly purpose-driven, and their brand choices reflect that. They are far more likely to boycott or drop companies that conflict with their personal values.
How consumers are forcing brands to take a stand
Consumers now want to see brands adopting social responsibility and accountability – not just on paper, but in genuine action. Millennials, Zoomers, and even Gen Alpha are pushing for corporations to take actual, authentic stances on social issues, and not just token marketing attempts (hello, rainbow capitalism). They want companies to reflect the positive and inclusive values that consumers hold and see.
And it's not a minority voice, either: 64% of consumers base their purchase decisions on a brand's position on a social issue they care about.
This has led to a new concept in brand strategies: cause marketing.
The effects of social causes on businesses
There are many definitions of "cause marketing" on the internet. Most use it to cover collaborations between businesses and non-profit organizations, although it has also come to refer to marketing strategies that portray brands as taking social stances. However you perceive it, the effects it has on businesses are undeniable.
Aligning your business with social causes does increase brand awareness and improve your brand image, yes. But it also brings other benefits, such as:
Meeting demand for corporate responsibility

Building strong relationships with an audience

Increasing brand loyalty

Fostering trust within the community

Boosting company and employee morale

Adopting sustainable processes and practices
If you're hesitating, just think of this: 66% of consumers think brands should take a stand. And they'll make sure you know that.
Social responsibility is not just an individual charge
There's been plenty of advocacy since the turn of the decade on individual social responsibility. From carpooling to reusable straws, companies and governments have called on people to adopt measures to minimize their environmental impact. Then you have individuals and small groups lobbying for more inclusive or progressive policies.
However, there's been increasing recognition that it's not just the general population who has to shoulder these efforts. Consumers are drawing attention to the significant impact that brands have on social causes and the environment. This has led to calls for more sustainable packaging and processing, more diverse advertising and employment, and more transparency.
We know now: our individual impacts cannot overshadow the staggering effects that capitalism and corporations have on the environment and society. To affect meaningful change, brands will need to integrate their social stances into their internal processes and external marketing. Without crossing their fingers behind their backs.
The More Things Change, The More You Need to Adapt
The future comes faster than many of us like. The internet is changing, as are the people who are using it. And the tried-and-tested solutions that marketers have grown accustomed to using may need to be adapted, improved, or overhauled entirely in order to keep up.
Want more insights into digital marketing services and the marketing industry? Subscribe to the Kika Insider newsletter and get expert pieces straight to your inbox!