Branding: What It Is, Why It Matters, and How to Build Yours
Annika Panzini 
June 17, 2023
22 Minutes
What's the first thing you think of when you see a swoosh?
There's a power in seeing something as simple as a bitten apple or a gold M, and immediately connecting it to a specific business. That's the strength of branding – the unique identity of any company. Great branding can elevate a business and boost your marketing efforts to a whole new level.
 Wondering how to go about building a brand? Let's get down and dirty with the basics so you can strategize accordingly.
What is Branding?
When people think of branding, they think of logos, colour palettes, and even slogans. But the concept of branding goes far beyond the visuals. A brand is intangible – it encompasses every touchpoint between a business and its customers, and shapes the way people perceive every element of a company.
"Branding" is the process of creating a unique and distinct identity for your business. It includes everything from your logo and taglines, to your tone of voice, to your customer service and products. Every way that your customers can encounter and perceive your brand is part of your branding.
It's important to realize that even if you don't invest in a brand strategy, you will have a brand. Your customers will develop their own perception of your company based on their experiences with you. If you provide poor customer service or poor quality products, people will remember – and they'll tell other people, too.
Why Branding Matters for Your Business
A company's brand is one of its most crucial assets. With various industries so saturated with different businesses, you need to go above and beyond to make your own memorable and recognizable. That's where branding comes in – and we can't overstate how much it matters.
Gives your business an identity
A brand gives your business several things – a mission and vision, a cause to stand for, and a focus for your organization. It provides beliefs and qualities to embody internally and externally, and it allows you to define what makes your company stand out from its competitors.
Moreover, your brand makes up the DNA of your business. It tells your company's story – who you are and what you deliver. Customers can then relate to you beyond your product or service.
Makes your business memorable
Your brand is the face of your company, and distinguishes you on all platforms and mediums. Think about your favourite products and how easily you can recall them – Apple with the apple logo, Nike with "Just Do It," or Singapore Airlines with premium flight experiences. The branding of these companies makes them memorable to anyone who comes across something related to them.
Supports advertising and marketing
Marketing strategies become more streamlined and cohesive when you have a developed brand. You can use specific colour palettes and keywords with your ads and social media posts. Additionally, you can use the same assets – such as logos and taglines – for all platforms.
Branding also helps keep your marketing consistent in terms of tone and personality. Customers will be confused if they see you being fun and witty on social media, but then you use more formal text on your website. Make your identity uniform across platforms for an optimal and maximized marketing strategy. 
Builds trust with customers
A brand enables your company to appeal and connect with your customers – and more broadly, your target audience. By creating content that taps into people's emotions, needs, and desires, you form a relationship with them. Moreover, you create an experience that customers will positively associate with your brand, which leads them to trust in you and your products or services.
Remember, though, that this connection isn't instantaneous – it's formed over time, with intent and commitment. Brands should establish a good reputation through quality products/services, marketing, and customer service. Then you can create memorable ways to communicate your message so that it reaches your customers and generates the reaction you want.
Connects employees
Even your employees and company members benefit from strong branding! It can help define your company culture, which will affect the people you hire and the attitude they take towards work. Your employees can take pride in the brand you've created and reflect that in their own lives.
Customers will also be able to see how you treat your employees and how much you value them. Having a compassionate, inclusive, and fair workplace will boost your brand's reputation and signal to your target audience that you are a brand they can trust.
Branding VS Unique Selling Proposition
You might have heard "branding" and "unique selling proposition" (USP) used interchangeably, and while they're similar, they're not the same concept. Your USP is part of your branding – it's the selling point for your business that sets you apart from your competitors. Think of it as the specific benefit your brand delivers to customers that they cannot get from other businesses, or where your strengths overlap with what your customers want.
When someone asks "Why should I buy from you and not someone else?" – that's where your USP comes in.
From there, your branding strategy promotes your USP to your target audience. Through different aspects of your branding, you communicate and emphasize your USP. This includes everything from your slogan to your return policy, and should not be something generic like "high-quality products."
How to Create a Brand Strategy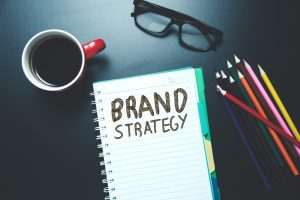 So you know that branding is critical, but how do you go about developing one? Or what if you've decided it's necessary to rebuild your brand? There are several elements that go into brand development – and the process is not necessarily linear or sequential. You may have to repeat or revisit certain stages to build an optimal, effective brand.
Target market and audience
Nothing about your brand will matter if you don't know your customers. You need to resonate with and reach them in order to attract them to your business. Otherwise, there will be no awareness of your brand, and therefore no recognition, image, and equity.
Ask yourself: Who are you making your product or service for? Who should be buying from you? Whose needs are you meeting? Once you've answered these questions, you can begin your target market research and develop buyer personas, which will influence your branding strategy.
Definition and identity
Define your business and decide what makes up your identity – your mission and vision, your values, your personality. These determine your company's purpose and what you have to give. Find what gives value to your business and its products, and what reason your business has to exist. Every other part of your brand will reflect this identity across all platforms.
At this point, you can determine your unique selling proposition (USP) – the way your product or service provides value to your customers and sets you apart from competition. Is that a commitment to sustainability or a subscription service that improves quality of life?
You should also develop a brand "voice" – the tone and personality of your communications. If your brand were a person, how would it talk? How would it introduce itself? What things would it type and what quirks would it have?
Visual and textual assets
It's time to get the graphic designers and artists together for some creative brainstorming. Your brand's visual and textual assets will include elements such as:
Logo

Colour palette

Typography and fonts

Slogan or tagline

Jingle
These elements act as symbols for your business, and they form some of the primary methods through which consumers identify your brand. This means your assets should be visually appealing, unique, and easily recognizable. One look and your customers will associate these elements with you.
Consider creating a style guide to have all your assets and elements in one place for easy reference.
Website design
Your website is a primary source of interaction with your customers and represents your brand to anyone who looks you up online. Everything from the theme and layout to the choice of copy text should reflect your brand to website visitors. Moreover, your site should strive to provide the ideal customer experience.
Some considerations when designing and developing your website include responsive design (such as mobile-friendly landing pages). You could also look into following certain design trends to make your website more unique and attractive.
Online presence
In an increasingly digital world, it's essential to have an online presence. Use various social media platforms and strategies to reach your target audience and increase brand awareness. Leverage online reputation tools to secure social proof and reinforce your reputation.
Diverse digital marketing strategies are crucial for your business success. Employ a combination of paid, owned, and earned media to maximize your opportunities and reach.
Product and packaging design
If you offer physical products for sale, products, packaging, and delivery are all part of the brand experience. Your product design should be functional and beneficial to your customers. There should be no difficulty figuring out how to use, repair, or replace your products – everything should be intuitive and straightforward.
For packaging, you should reflect your brand in every aspect. If you can afford it, use packaging in the same colours as your branding, and place your logo and/or tagline somewhere (such as the box or wrapper). Also, if your brand has a commitment to sustainability, your packaging should be recyclable, low-plastic, or similarly eco-friendly.
Pricing and promotions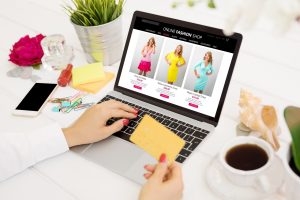 The way you price and promote your product signals several things to your customers. If you charge a premium for your products or services, then you're indicating that you are a luxury brand with high quality and value. On the other hand, more conservative pricing positions your brand as more down-to-earth, for everyday people.
Then there's your advertising and promotions. What channels will you use – social media, pay-per-click (PPC), influencer partnerships, SEO content? These promotions are often the first way that your business reaches potential customers, so your strategies should reflect your brand from the get-go.
Branding Terms to Know
There are a lot of buzzwords that get thrown around in conversations about branding and marketing. Here are some relevant terms that you need to know when developing your brand.
Awareness
When you see the swoosh, you immediately think of Nike. That's the benefit of brand awareness – it allows you to embed your brand into your customers' lifestyles and reach other people. Brand awareness is a measure of how familiar your target audience is with your brand and how much they recognize it. 
There are some ways to quantify brand awareness, such as search volume or social listening. People's awareness of your brand allows them to associate your business with certain traits or actions, which will define their perception of you.
Identity
This is more than just creating a visually memorable logo or a catchy tagline. Your brand identity is the personality of your business – the values, behaviours, and tone that you convey to your customers. Think about what makes up your own identity: your likes and dislikes, your sleeping and eating habits, or even your clothing and accessories. It's the same with a business.
Brand identity encompasses elements such as name and logo, visuals, and store or website design – things that work together to generate a certain image or emotion in people's minds.
Management
Managing your brand is a function of marketing that involves the development of marketing strategies. Solid and effective brand management ensures that you build a loyal customer base and maintain positive associations with your business. It also allows you to maintain or increase the value of your brand and products.
Through proper brand management, a company can build equity, deliver consistent messaging, position itself on the market, and create affinity. The management team establishes what colours and keywords to use, what topics or phrases should be avoided, and what channels and software to leverage.
Image
The "image" of your brand includes all the associations that consumers make based on their every interaction and experience with your business. It's the impression you leave on people based on many different factors, from website design to employee uniforms. Even your business card is a part of your brand image.
Your image differs from your identity in that your brand identity is what you as a company are trying to promote. On the other hand, your image is what your customers perceive. The goal is to align your identity with your image consistently over time so people think of you positively.
Equity
Brand equity refers to the value generated by attaching a company's name to a product or service versus a generic equivalent. It has a direct impact on sales and revenue, since consumers are attracted to products or services with trustworthy reputations.
Having positive brand equity means your customers will be willing to pay higher prices for your products. That price difference becomes a premium for the quality and reliability of your offerings. Your brand image and management play a factor in driving your equity up or down – which could allow you to raise your prices while maintaining production costs.

Tips for Building and Maintaining Your Brand
One thing to remember is that building and maintaining a brand isn't something you can do overnight. Brands are built in the long term, by repeating and revising and even removing certain stages or elements over time. Here are some tips to keep in mind while you're developing your brand strategy.
Consistency is key
Don't try and switch things up between platforms or mediums – one of the most important factors of branding is consistency. It keeps marketing efforts aligned and makes you more easily recognizable, since people know what logo, colours, and other elements to look for. 
Sweat the small stuff
Maybe you've invested a lot into your logo and website, but you ended up neglecting staff training and product packaging. It's important that you focus on more than just the major elements such as advertising campaigns and storefronts. Even little things like real-time customer support on your website, or strategic and creative product packaging, or even genuine interactions with your social media followers – those are part of your brand.
Imitation is not flattery
It may feel tempting to take inspiration from famous brands since they've clearly had plenty of success. But there's a difference between imitation and inspiration – and simply piggybacking off the brand image of a bigger business will do more harm than good. It's better to develop branding that is unique to your business so you can show up authentically and attract your ideal audience.
Think from the other side
It's easy to focus on how you want people to perceive your brand. But the reality is, they will make up their own minds and this might not always be as you intended. When developing your brand, consider how people will perceive and receive the different elements. What emotions would they feel when seeing your logo or slogan? What will they feel while going through your store?
Find the intangibles
Your brand is more than just your products or website or storefront. Find the "intangibles" – the qualities and emotions that you want associated with your brand – and reinforce them. It's these qualities that form the connection with your audience and cause them to think of you positively. Be authentic, be transparent, and be real.
Branding is What Makes You, You
It's a complex undertaking, but there's no question that branding is essential to business success. It's an investment for your long-term value and growth, and for your reputation in the eyes of your customers. No matter how, when, or where your target audience encounters your business, they should see and recognize your branding – and know that all those emotions and perceptions make you, you. 
The process of building a brand isn't easy, so let Kika give you a helping hand! Branding sets the tone for all your customer interactions, so you've got to get it right. Here at Kika, our brand development services build brands that stand out and attract loyal customers. 
From logo design to platforms and guidelines, we'll build you a brand that resonates. Go ahead and request a free marketing consultation with Kika today!