How 3D Rendering Can Boost Your Marketing Strategies
Imagine being able to view a product as if you're holding it in your hands – all on a website.
At the beginning of the century, that would have been impossible. These days, 3D modeling and rendering technology allows for more than just that. Online shops allow customers to virtually try on items or project furniture into their own homes, simply using their mobile devices.
There are many ways brands can use 3D rendering to boost their marketing strategies, and many reasons to integrate 3D rendering into digital campaigns. Photography and visual design are now the baselines, and brands must innovate to stay ahead of the competition. 
What is 3D Rendering?
The process usually begins with 3D modeling, which uses specialized computer software to create three-dimensional visual representations of an object, person, surface, etc. It's very useful for creating models with depth and detail for everything from video games to architecture.
Alternatively, designers can scan real-life objects and people, then convert the scans into a 3D model that 1:1 replicates the source. 
3D rendering is the process of converting a 3D model into a three-dimensional image, using programs such as SketchUp, 3ds Max, etc. The rendering software takes the model and creates a 3D image out of it, calculating even lighting, colour, shadows, shading, and texture.
Many people associate 3D rendering with photorealistic images, but 3D renders can have cartoony or stylistic appearances. It is entirely down to the designer and brand strategy behind the model and render.
Benefits of 3D Rendering in Marketing
Shopify, one of the largest e-commerce platforms, found that merchants who added 3D content to their stores saw a 94% rise in conversions on average. This included anything from a virtual "showroom" to visual try-ons for customers.
3D renderings carry several benefits for marketing, especially in a world where we're increasingly living our lives in the digital. Moreover, the human brain processes an image in just 13 milliseconds – and 90% of information transmitted to the brain is visual. Humans process visual information 60,000x faster than text.
#1 — Versatility and flexibility
The use of 3D rendering allows plenty of versatility and flexibility when it comes to image use. Brands can construct images and materials for use, then scale them up or down to feature on anything from coupons to billboards. They can change the colours, backgrounds, lighting, and even base designs themselves – all on the same file.
Designers can even reuse assets from preexisting models and repurpose them for other renderings. While a real-life, physical object would require multiple iterations and redesigns, a model can simply be edited and re-rendered into something new.
#2 — Cost-effectiveness
Photoshoots, product materials, manual labour – all of these cost time, money, and resources. Moreso if a brand wants to create a particularly challenging campaign, such as showcasing their product on a mountaintop or several variations of a product at once.
Using a 3D rendering of a product or material can incur a high cost upfront, but it will save you money and resources in the long run. Instead of having to re-shoot something or manufacture another product, you can simply edit the existing model to your desired design.
#3 — Control and detail
Professionals can adjust lighting and angle to a certain extent, but using a 3D rendering provides a breadth of control over the final image that real-life cannot replicate. It allows brands to feature everything to the most minor details without compromising the quality of the images.
#4 — Customer engagement
Brands can feature interactive 3D renders on their websites to draw customer engagement. Users can rotate products to view them from every angle, or virtually "try on" accessories and clothing. Then there are brands like IKEA that allow you to virtually "place" 1:1 scale 3D models of furniture in their homes, letting them visualize how things will look before purchase.
#5 — Memorability
2D images are commonplace now, but 3D renderings have only recently gained popularity – not least because emerging technology is finally making them more affordable and accessible. Since 3D renderings are innovative and novel, using them on your website (or even in-store!) can make your brand memorable to customers and make you stand out from your competition.
Using 3D modeling and rendering allows you to break boundaries beyond traditional photography or visual design. This helps you build a stronger connection with your audience and make a lasting impression, increasing brand awareness and loyalty.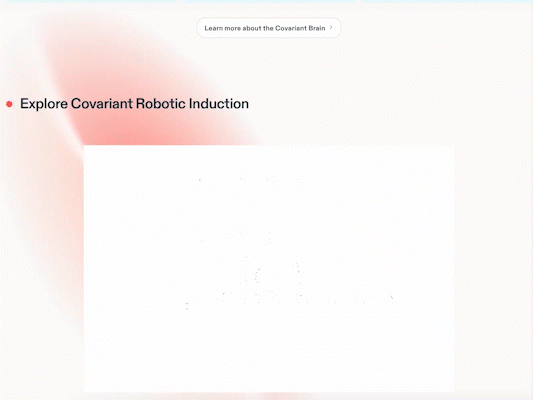 How to Use 3D Rendering in Marketing Strategies
There are several ways that brands can implement 3D renderings in their marketing strategies. One of the biggest advantages of digital marketing is the flexibility available – there are endless possibilities open to brands, so long as the technology can accommodate.
Product presentation
Brands selling physical products can include a 3D rendering of the item on their website, which customers can interact with to get a better impression. This creates better engagement with customers since they get a more in-depth understanding of the details and the appearance of the product from all angles.
3D renderings also allow brands to better showcase the fine details and primary selling points of their products. It replicates the experience of handling the physical product but in the digital world.
Immersive experiences
Whether you construct a virtual city for users to explore, or animate your logo disappearing into the background – 3D renderings can create an immersive experience for visitors to your website. This allows them to feel more engaged and involved with the website itself, which can boost their connection to the brand. Think of it as if your customers are playing The Sims on your website!
Pre-prototype visual marketing
A company can begin marketing a product that isn't even in its manufacturing phase, so long as they have a 3D model of the item. Product launches are incredibly intensive marketing campaigns, so generating hype and awareness early on can benefit your sales. By using a 3D rendering to represent the future product, you can show potential customers what they can expect – or tease a product to gain attention from its potential audience.
Up Your Marketing With 3D
3D modeling and rendering allows brands to create cost-effective but extraordinary marketing campaigns and website elements which create a lasting impression on their audiences. From creating immersive experiences to larger-than-life product presentations, brands can leverage 3D rendering to boost their marketing strategies and engage customers better. Make your brand memorable – although you'll need to stay adaptable for the next technology that comes along!
If you want to take your brand to the next level, partner up with Kika! We use an agile approach to marketing, taking visionary ideas and elevating them to industry-leading brands. Our 3D design team allows us to offer 3D rendering services to create animations and visuals for your websites.
Get expert advice by booking a free consultation today!