Bootstrap Marketing: What It Is And How It Helps Your Small Business
Annika Panzini 
June 1, 2023
13 Minutes
Marketing is the foundation of any business: no marketing, no sales. But how do you reach people on a limited budget?
The thing is, marketing isn't just big TV commercials and pay-per-click advertising. Even as a small business, you can effectively market your products or services using cost-effective strategies. That's called "bootstrapping" – working with minimal budget and resources to reach your target audience.
There's no one-size-fits-all solution to marketing. You'll need to tailor your efforts to your business, and you'll fail as much as you'll succeed. But even with limited time and resources, you can still put your products out there. Let's talk about bootstrap marketing and what strategies you can use to promote your brand.
What is Bootstrap Marketing?
In the 1920s, the phrase "pulling yourself up by your bootstraps" evolved as a motivation to better your life through your hardworking efforts. Now, in business, "bootstrapping" involves launching a brand with few resources – meaning no venture capital or angel investments.
When it comes to marketing, "bootstrapping" is working with little to no budget and resources to promote your brand and reach your target audience.
5 Bootstrap Marketing Strategies for a Small Business
Pay-per-click (PPC) advertising and large campaigns are often out of reach for small businesses. But that doesn't mean you can't successfully market your brand online and offline. Here are 5 effective bootstrap marketing strategies to use as a small business.
Short-form videos
Many social media platforms reward short-form video content, like Instagram Reels or YouTube Shorts. Then, of course, there's TikTok – the ultimate platform for quick clips. You can easily make the algorithm work in your favour by creating and posting short videos of things like:
Behind-the-scenes production

Packing and packaging

Staff features

Product close-ups and specs

Dance and meme trends
The biggest advantage of short-form content is that it's easy to make on your own. There's no fancy equipment required – just a mobile phone with a good camera, and some editing software or apps. Many platforms even offer in-app editing such as Instagram or TikTok filters.
For small businesses, the idea is to get your brand out there and establish your "personality." Show people what makes you fun and unique, since you can put a face to your business in a way large corporations can't and don't. This then makes you more personable and relatable – and therefore more attractive – to new and existing customers.
Customer retention programs
It costs more to gain new customers than to retain existing ones, so treat your regulars well! Employ strategies to reward repeat business, or even offer a subscription service if you offer products or services that people use regularly. Some customer retention tactics you can use include:
Rewards cards

Bulk-buying or group-order discounts

Referral promotion codes

Affiliate marketing

Benefits in exchange for reviews or testimonials
The idea is to make it well worth coming back to your business time and again. It'll sustain the loyalty of your existing audience base and entice new customers to stick with your brand.
Community outreach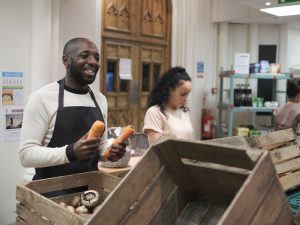 It's well worth reaching out to your local community to see how you can support and work with other businesses or entities. See if there are small and medium-sized businesses you can partner with – for example, if you run a café, maybe collaborate with a bookshop or a mom's club. If there's a university nearby, offer discounts or rewards programs for students and teachers.
Social media and digital advertising are excellent strategies for reaching a broader and more diverse audience, but it's well worth investing in the traditional strategy of engaging with your local community. These are the people you see every day, and they could make or break your business.
Some cost-effective ways you can build your local reputation include:
Sponsoring or boothing at local events

Posting in local newspapers or online groups

Offering exclusive promotions for local residents

Supporting local schools and universities
Social media
These platforms are some of the most commonly used forms of online marketing. Social media is a highly cost-effective and simple method for reaching your target audience – many of whom expect you to be on these platforms. If you don't have an Instagram or Facebook account, you're likely losing customers to competitors who do.
One important factor to remember for social media platforms is accuracy. Always ensure your business information is up-to-date and accurate on every platform. For example, Instagram and Facebook should contain a precise location pin and active phone numbers or email addresses. 
There are options to "boost" or "promote" posts on social media, by paying the platform to broadcast your post to a wider audience. However, if this is out of your budget, simply using the correct trending hashtags and posting regularly (per the algorithm) should establish your presence online.
Networking and PR
Small businesses have one notable advantage over bigger corporations: authenticity. Your expertise and experience is personal, something your target audience appreciates – as do media outlets. Journalists love receiving genuine knowledge and personalized responses, versus the more template-like ones they likely get from big companies.
You can network with journalists and media outlets in various ways, such as:
Advertising in local media (radio stations, etc)

Getting in touch with local bloggers

Connecting with reporters on social media

Using Help A Reporter Out (HARO) and Qwoted
Bootstrap Marketing Campaigns for Inspiration
If you want proof of bootstrap marketing working in real life, look no further than these companies. They all started small, but with clever tactics and smart marketing, they've achieved brand success.
#1 — GoPro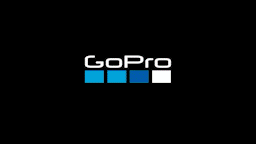 From GoPro on YouTube
GoPro didn't become successful overnight – according to CEO Nick Woodman, they were bootstrapping their way for 10 years. According to Woodman, the challenge was a lack of resources versus getting an investment from outside parties. However, he preferred the bootstrap approach for the control it afforded them. GoPro could style its business and approach to its vision – giving itself "total creative freedom."
Another benefit to bootstrapping was the ability to learn about GoPro's markets and customers. Woodman could slowly and thoughtfully build the business, and meet the need for adventurers and athletes to capture themselves doing what they love. That resulted in an organic guerilla marketing campaign from their customers, whose footage would go viral and bring more attention to the products.
#2 — GitHub
Chris Wanstrath co-founded GitHub in 2008 with two friends as a way to share code with other people. But they couldn't have imagined that their little website would grow into one of the most powerful software development tools in the world. The open-source nature of the site means people can collaborate on software or code together – whether publicly or privately.
The three friends bootstrapped their way to success by banking on the social nature of humans. They mixed online collaboration with a unique customer experience that offered ease of use. As they grew, GitHub would host events at local bars around the country to foster goodwill and a welcoming environment.
#3 — Cards Against Humanity
The iconic card game is well-known for two things: their hilarious cards and their hilarious marketing campaigns. While most companies go the traditional route of hyping up their products and using extensive advertising, Cards Against Humanity (CAH) subverts the sales tropes by trolling their audiences.
They started on Kickstarter, but launched some out-of-the-box marketing strategies, including calling their product "a free party game for horrible people." Refusing investment and merchandising offers, the CAH team opted to bootstrap and go it alone – eventually gaining 1.5 million downloads in 2 years.
#4 — Lil Nas X
Possibly most well-known for 2019 hit "Old Town Road," Lil Nas X wasn't always a star. A year before the song's success, he was a college drop-out bunking with his sister. Then Old Town Road was released and stayed at #1 on the Billboard Hot 100 for 19 weeks.
Lil Nas built his online presence by posting memes and showcasing his disarming wit on Twitter. He earned his following, then turned to music. He made over 100 videos to promote his first single, creating his own memes or repurposing existing ones. Taking advantage of social media, he dropped the hit – which got picked up by followers, then influencers, who made the song viral on TikTok. From there, Lil Nas X has only continued to climb.
#5 — Mojang Studios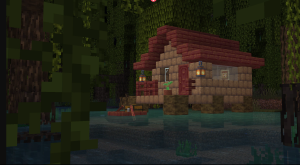 From Minecraft website
Many of us know Minecraft, but not as many know that the game started as a passion product for creator Markus Persson. He worked on the game as a side hustle to his regular job, before eventually founding his game dev company Mojang Studios in 2010.
One tactic that Persson used when marketing the alpha phase of Minecraft was saying the initial release as "half price." He'd always wanted to charge for the game so it could earn revenue, and his plan was to release Minecraft for $13 on launch, then double the price at completion. But people who paid for the game would gain access to all future updates at no additional cost. Persson started with 15 sales… then had 1 million users in 2 years.
Marketing: Make the Most of It
Even with limited time and resources, it's possible to successfully market your small business in online and real-life spaces. By "pulling yourself up by your bootstraps" and making the most out of what's available to you, small businesses can expand their target market, reach more customers, and retain existing ones. They can also boost their reputation locally and online, and grow enough to aim for bigger goals – bootstrapping their way to success.
Interested in more marketing tips and industry insights? Subscribe to the Kika newsletter to receive news directly in your inbox!